Question
When you start taking orders from your DoJiggy Engage website, you will need to learn how to view and edit the order details if necessary.
Answer
Login to your DoJiggy Engage dashboard and click WooCommerce->Orders from the main menu. This will open the page where you will Manage Orders. Each row displays useful details, such as order number and customer name, date of purchase, order status, shipping address, and purchase total.
Order rows have a Preview 'eye'.

Clicking Preview opens a Modal containing order number, order status, billing/shipping details, items ordered, payment method, and the option to change/edit order status.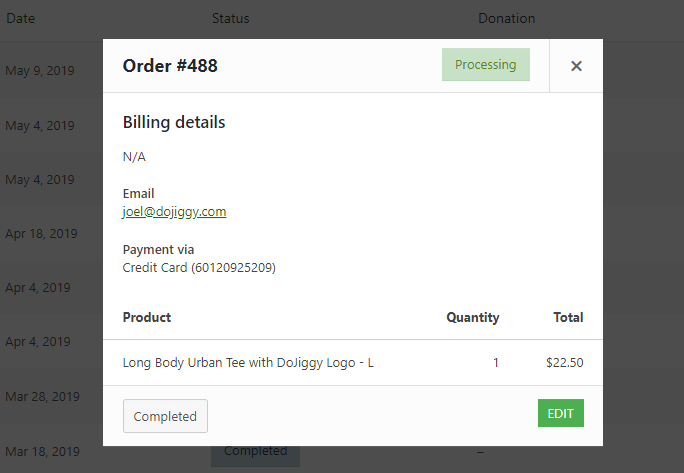 Click the order number / customer name to see the Single Order page, here you can Edit order details, Update Status, and Add Notes.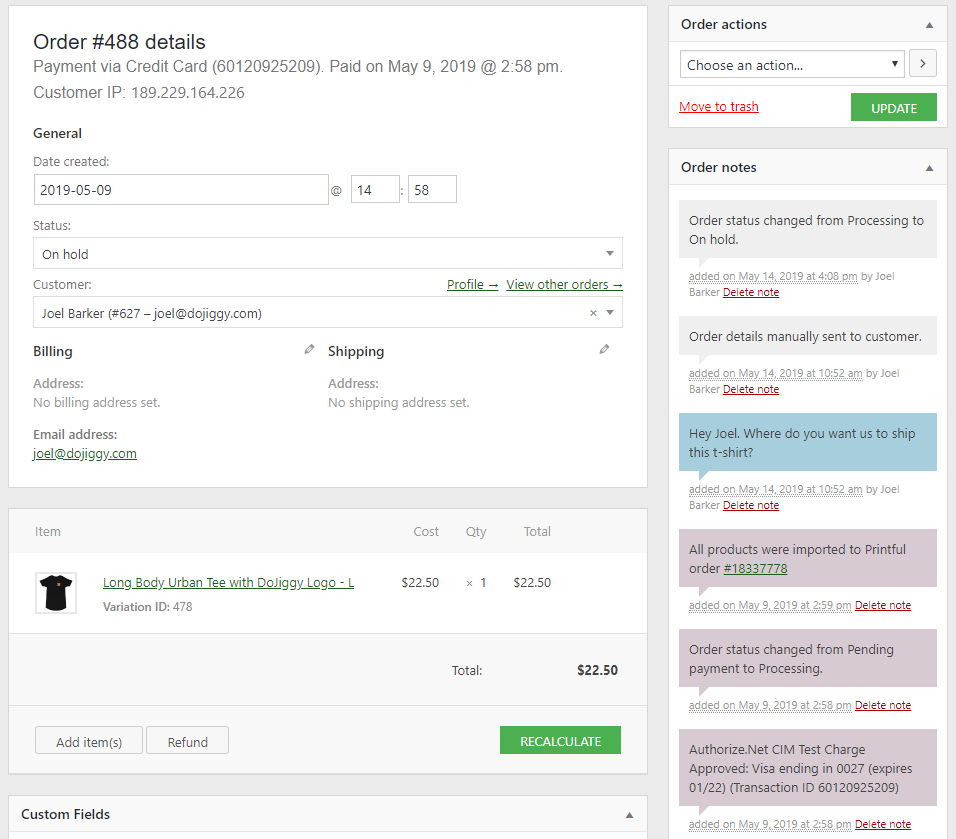 Order Details
The Order details panel lets you modify the order status, view (or change) the customer billing or shipping information, and change which user the order is assigned to.
Order Items
Note: To edit the order, the status must be set to On Hold or Pending Payment.
The Order Items panel lists items in the order, quantities, and prices. You can Add items, or Refund payment using the buttons at the bottom, or by hovering over the item you can enable the Edit and Delete buttons.

Order/Customer Notes
The Order Notes panel displays notes attached to the order and can be used for storing event details, such as payment results or reducing stock levels, or adding notes to the order for customers to view. Notes can be a powerful tool for communicating with customers. Need to add a tracking number for shipping? Is stock delayed? Add a customer note, and they are automatically notified.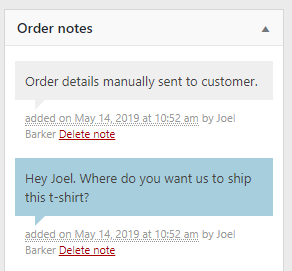 For complete details please visit the WooCommerce help center - Managing Orders.