Question
You have received an order from your DoJiggy Engage website and need to make a refund.
Answer
Once you have your Products and the Payment Processor set up on your website, there will come a time when you need to make a refund. With our payment gateway interface, it is possible to issue refunds directly from WooCommerce.
Go to: WooCommerce -> Orders
Select the order you wish to refund by clicking on the Order Number/Name

Click the grey Refund button to start.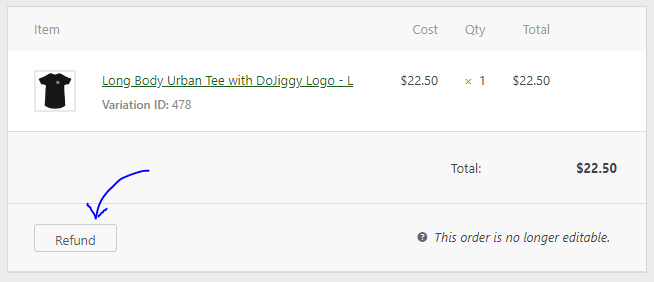 Specify the quantity of the product(s) to be refunded in the text box(es) that appear for each line item.
Note: The refund amount will automatically adjust based on the products refunded. If inventory levels are not managed, you can also simply enter the Refund amount, without adjusting the product quantity. If the quantities of items are not set when issuing a refund then the order is not marked as refunded and the email that is sent will say "partial refund."
Add refund notes, if desired.
Click Refund $X via [Your Gateway], to refund the money directly to the constituent's credit card on file.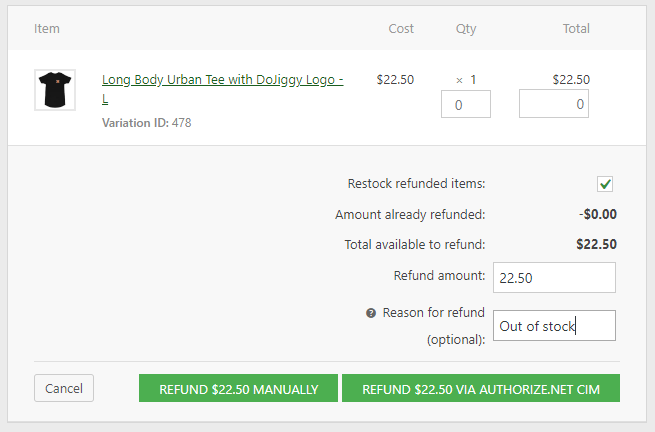 For complete details, please visit WooCommerce Refunds.